We start kids Futures!
ENROL INTO RED BALL COACHING & RECEIVE A FREE TERM OF COMPETITION
HOT SHOTS LESSON ENQUIRY
We have been at Futures Tennis Academy for more than 6 years now and we still love it. The coaches are terrific with children, kids develop the correct techniques from the beginning and they are taught all aspects of the game. I would recommend this academy to any child that wants to learn how to play tennis.
Our family of three have all been coached by Futures Tennis at the East Malvern Tennis Club for 5 years now. We all love it! The professionalism, dedication & quality of coaching is second to none. All the coaches we've had are always enthusiastic, punctual and relate to both kids and adults alike. They are keen to help us improve our technique and strategy of the game, whether beginners like our kids, or, a more advanced adult like ourselves.
James was rapt with his new racquet from your Pro Shop and his coaching this term - we are so glad we joined! He said he wants to become a champion now - not bad for a 5 year old! Please pass on our sincere thanks to his coach.
Thanks for equipping our son and daughter with a love of the game like us! They have a great technique that will put them in great stead throughout their tennis life - we now enjoy all playing as a family.
Hi FTA, Just letting you know that Liza really enjoyed her first term of coaching. She appears to have a new passion for the game and has been practicing on our brick wall for hours. Please thank the coach for instilling in her his enthusiasm and passion for playing. We will take up your recommendation of playing Friday night red ball comp this new term, please book Liza in.
Hugo has been enjoying his lessons throughout the year. We enjoy watching him having fun with his coach and the peers, and improving his skills at the same time. We really appreciate your staff's effort, and looking forward to coming back next year. Wishing you all have a fantastic holiday season.
I wanted to let you know about the excellent job Lucy has done with our classes. She has been able to get to know all the children and captivate them with new games each session – our children have responded to him so well. I have had students asking for him again this week hence why we decided to do extra sessions! You're very lucky to have such a talented coach working with you.
Merry Christmas to you and your team. Thanks for another year of lessons and the dedication of your team to improving the tennis skills of our kids in a fun and encouraging environment. James has learnt a lot from all his coaches this year and has certainly improved so thank you to the team.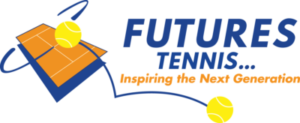 The Futures Way
National & State Awards
2010 Winner TCAV [Tennis Coaches Association of Victoria]: Club Coach of the Year.

2011 Winner Victorian Tennis Awards: Most Outstanding Hot Shots Excellence.

2011 Winner Australian Tennis Awards: Most Outstanding Hot Shots Excellence.

2012 Winner Australian Tennis Awards: Most Outstanding Club Coach Excellence.

2016 Winner Australian Tennis Awards: Most Outstanding Club/Centre East Malvern Tennis Club.

2021 Wes Horskins - FTA Director inducted into "TCAV Hall of Fame". 

2022 Wes elected President TCAV.
Unique Systems & Methodology
Aligned coaching & competition pathways conveniently located at the same venue.

Blended teaching methodology combining direct and play based approach coaching.

Hybrid class set-up: maximises participation; allows for personalised tuition & engaging challenge court.

Assessed and graded: Hot Shots Competencies Report.

Detailed lesson plans for 40 classes a year for 12 different levels of ability.

ITF best practice sport science based technical feedback.
Experienced & Qualified Tennis Australia Coaches
Over 40 years of experience coaching in the tennis industry.

Quality controlled staff: a TA Qualified Head Club Coach Pro supervises/mentors TA Junior Qualified Pro.

Ongoing Professional Development for all staff both internally and externally.

Hot Shots specialists one of only fifteen nationally recognised Hot Shots Mentors. 
Largest Venues & Latest Teaching Aids
EMTC largest community membership in Victoria: 10 floodlit courts, onsite Pro Shop & swimming pool.

EMTC is undertaking a $4 million refurbishment in 2024-5 of clubhouse / courts. 

Ball machine, Video analysis, Loyalty & rewards, Reports, Newsletters, Camps for all ages - we do it all!