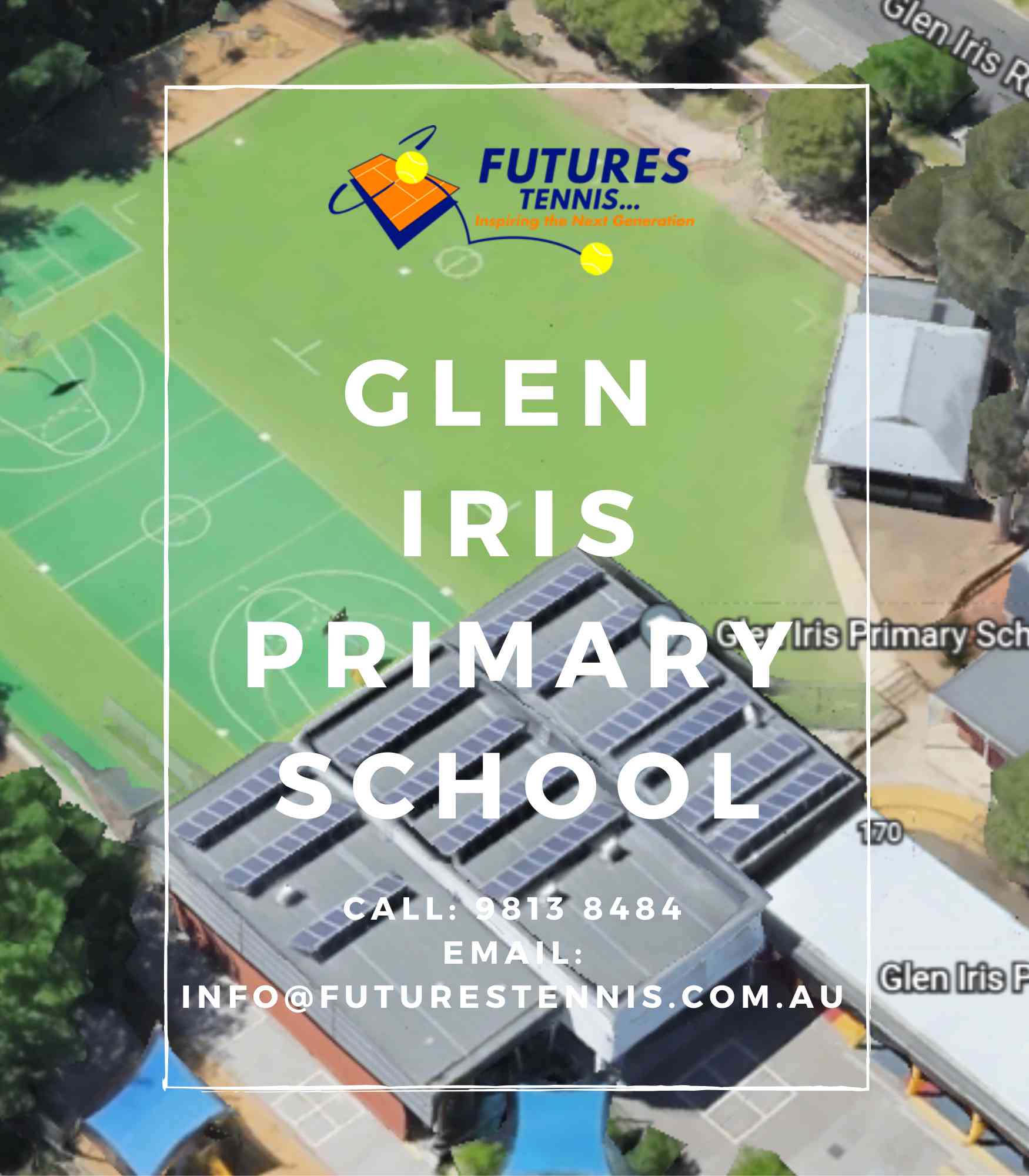 Futures Tennis conducts before school lessons Wednesday and Thursday 8 - 8.45am
Glen Iris Primary School - Tennis Lessons
Futures Tennis conducts school coaching for all students from Preps to Grade 6 Wednesday and Thursday dmornings from 8-8.45am. Classes are very popular as pupils learn the basics of serving, rallying and scoring
Futures Tennis conduct Red and Orange Ball Hot Shot classes with modified equipment and low compression balls.
As students improve pupils will transition to after school club tennis coaching and/or our Friday night competitions at either East Malvern TC, or, Ardrie Park TC which are both only minutes away.
Our full time Tennis Australia qualified Head coaches conduct lessons.
For all enquries please contact our office on 9813 8484 or make an online booking below.